QUICK GUIDE: SAFETY MEASURES AND PRECAUTIONS FOR WATERBLASTING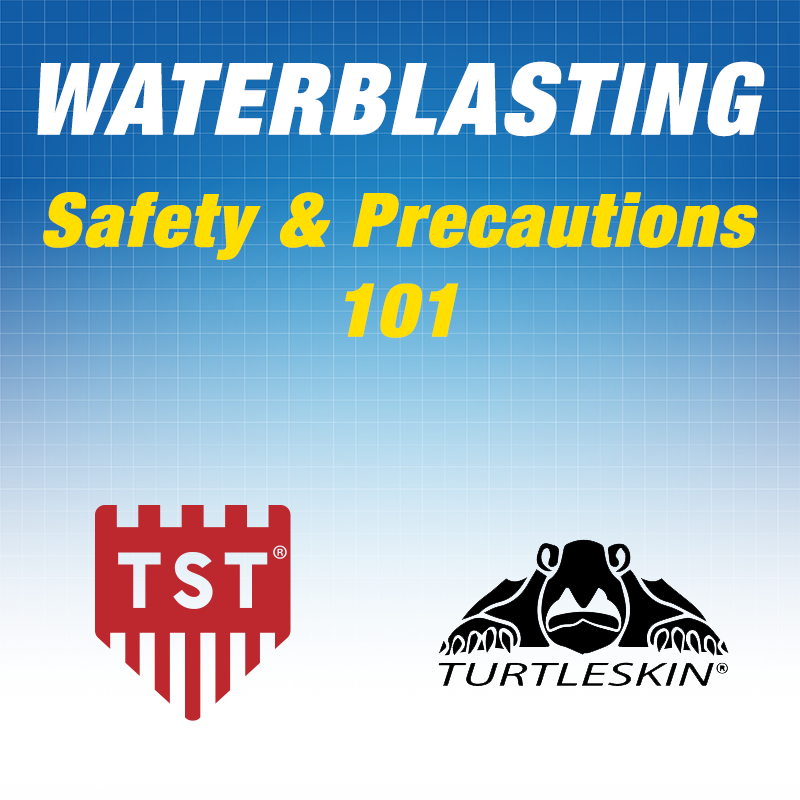 Industrial water blasting projects can be hazardous if not executed with proper safety measures and precautions. Here are some essential steps APS recommends but not limited to ensuring the safety of personnel and the environment during such projects:
Risk Assessment: Conduct a comprehensive risk assessment before commencing the project. Identify potential hazards, evaluate the risks involved, and develop a plan to mitigate them.
Proper Training: Ensure that all personnel involved in the water jetting project receive appropriate training. This includes training on equipment operation, safety procedures, emergency response, and hazard awareness. The WJTA certification is the gold standard of professional training. Training courses can be found here: https://www.wjta.org/wjta/HydroblasterTraining.asp
Personal Protective Equipment (PPE): Provide and enforce the use of suitable PPE, including but not limited to safety goggles, face shields, hearing protection, gloves, and protective clothing. The PPE should be in good condition and fit each worker properly. Advanced Pressure Systems carries both TST and Turtleskin PPE equipment.
Isolation and Lockout/ Tagout: Implement proper isolation procedures to prevent unexpected startup of equipment. Lockout/Tagout procedures should be followed when maintenance or repair work is performed on the machinery.
Pressure Regulation: Use pressure-regulating devices and pressure gauges to control and monitor the water jetting equipment's pressure. Operating within the safe pressure limits is crucial to prevent accidents. Ensure that all equipment including hoses are color coded to ensure the correct maximum allowable working pressure is used. For more questions on the WJTA Color Coding Regulations visit our page on the topic HERE.
Barricades and Warning Signs: Erect barricades and display warning signs to keep unauthorized personnel away from the work area and potential danger zones.
Equipment Inspection and Maintenance: Regularly inspect and maintain all water jetting equipment to ensure it functions correctly and safely. Faulty or damaged equipment should be immediately repaired or replaced. Please call APS to inquire on replacement parts or general questions.
Clear Communication: Establish clear communication protocols among the team members to avoid misunderstandings and potential accidents.
Environmental Considerations: Take measures to prevent water pollution and runoff. Use appropriate containment systems to capture and dispose of the debris. Some products such as the Deckhog help suck up debris during operation to reduce cleanup and increase productivity.
Emergency Preparedness: Have a well-defined emergency response plan in place, including first aid procedures, evacuation routes, and access to medical assistance.
Safeguard Against Slips and Falls: Keep work areas clear of debris and ensure proper footing to prevent slips, trips, and falls.
Continuous Supervision: Have a qualified supervisor on-site to oversee the water jetting operation and enforce safety protocols.
Post-Project Cleanup: Thoroughly clean the work area after the project is completed and ensure that all equipment is properly stored.
Remember, industrial water jetting can be dangerous, and safety should always be the top priority. By following these precautions and maintaining a strong safety culture, the risk of accidents and injuries can be significantly reduced.